10 Most FAQ of Wedding Photographer Steve Whysall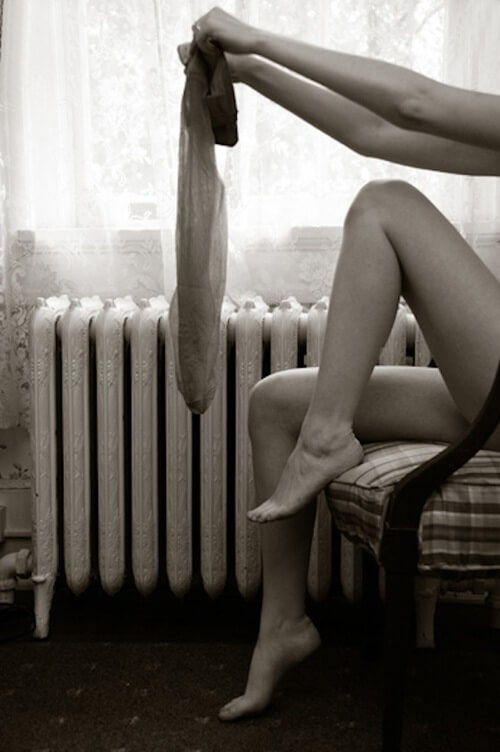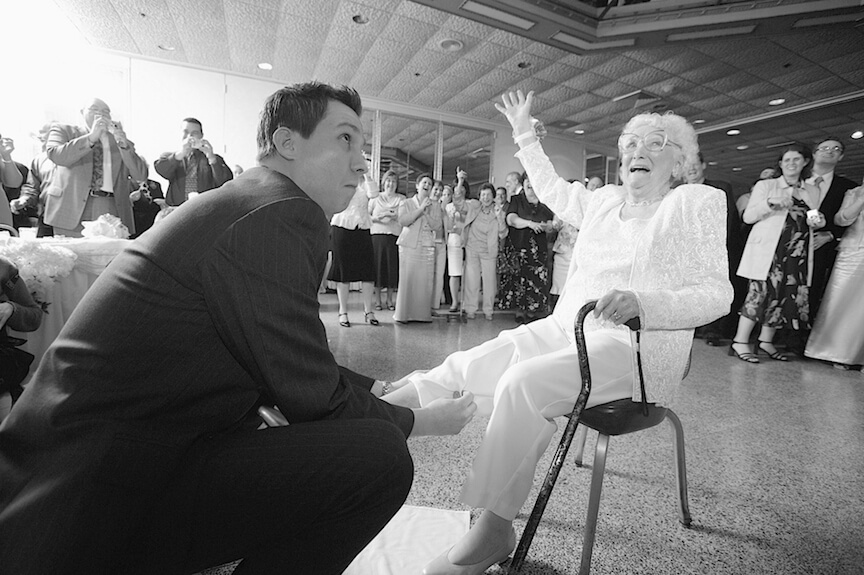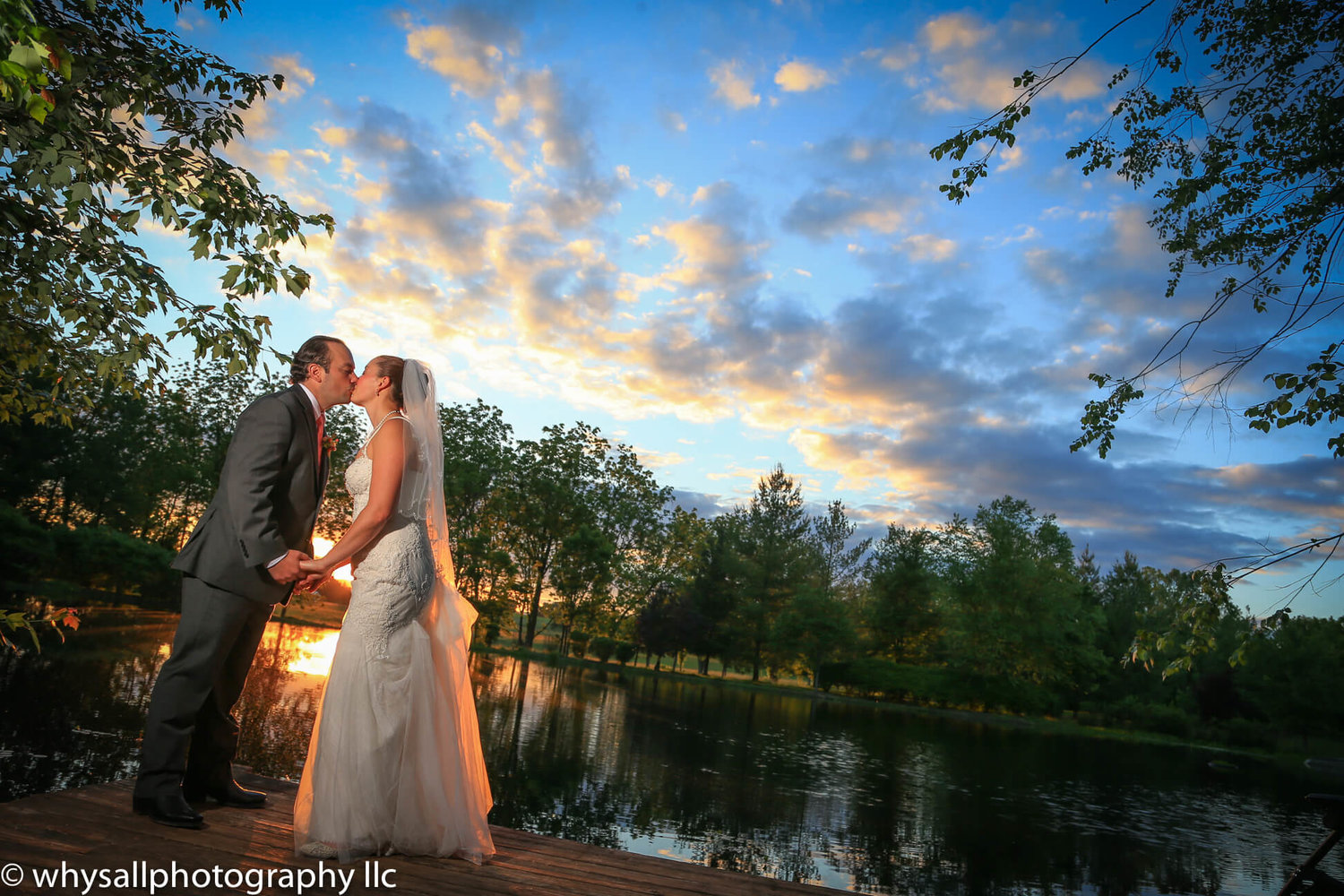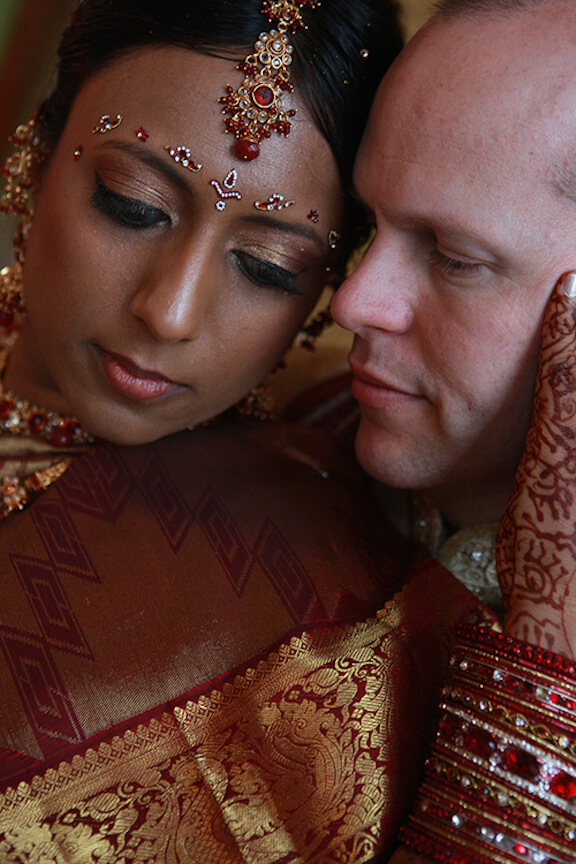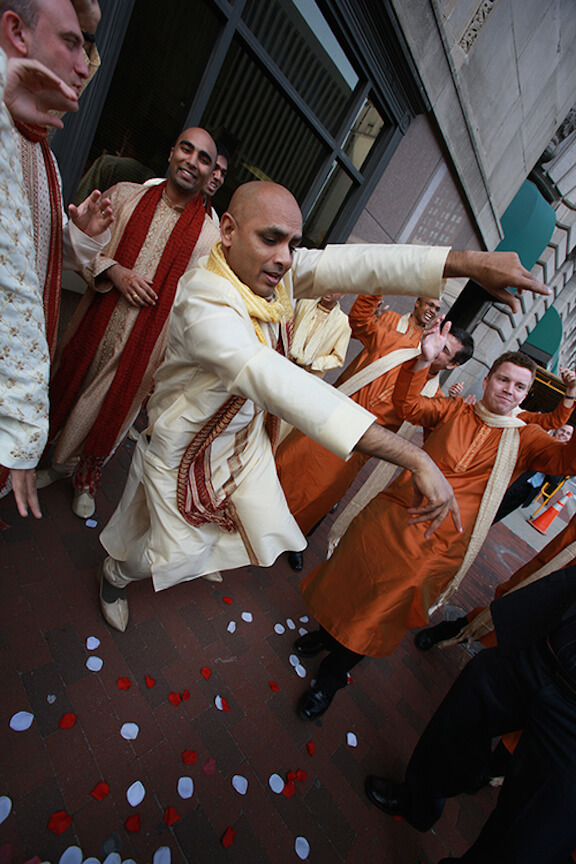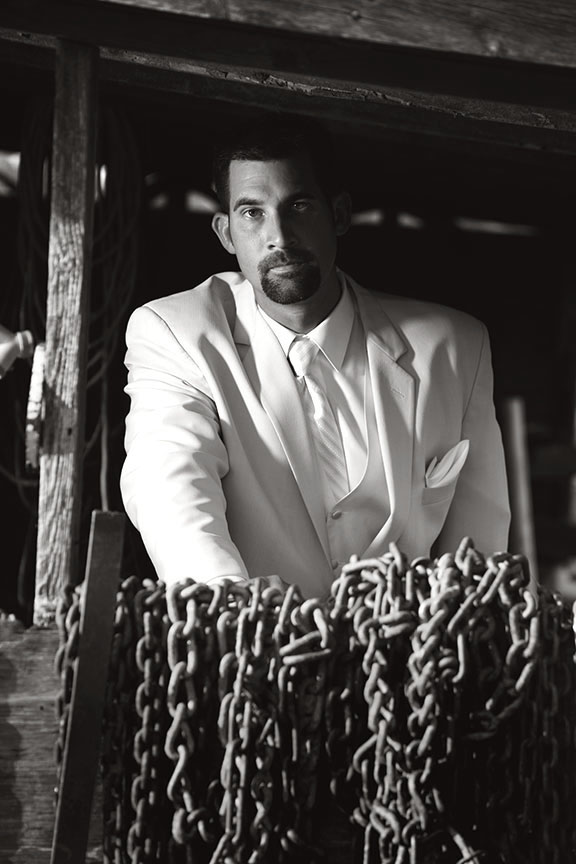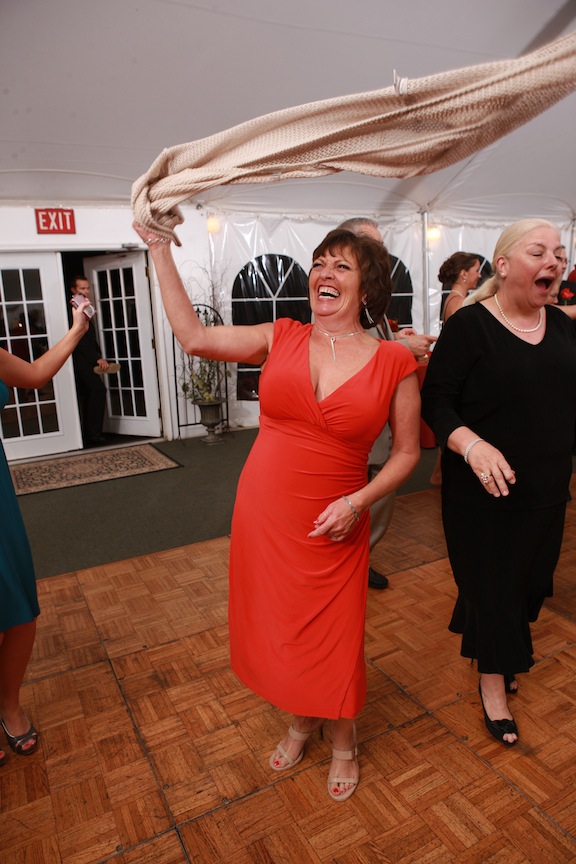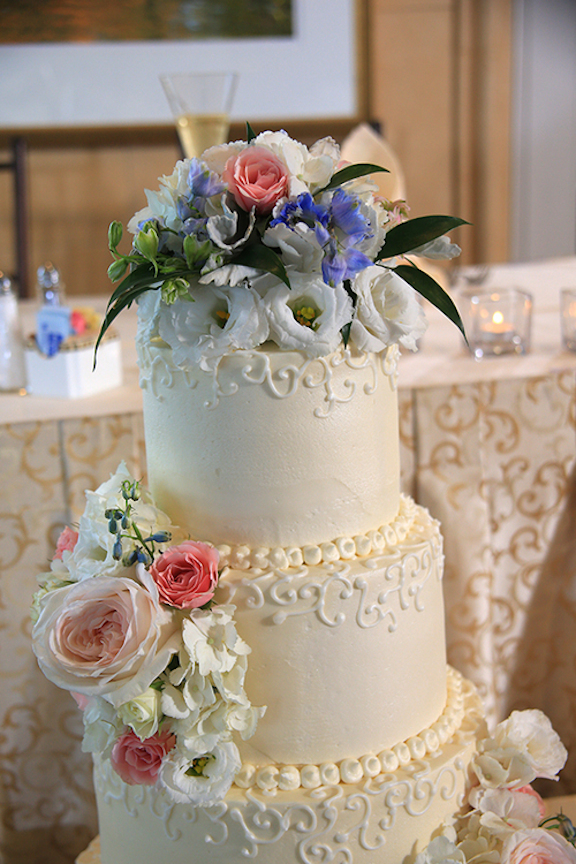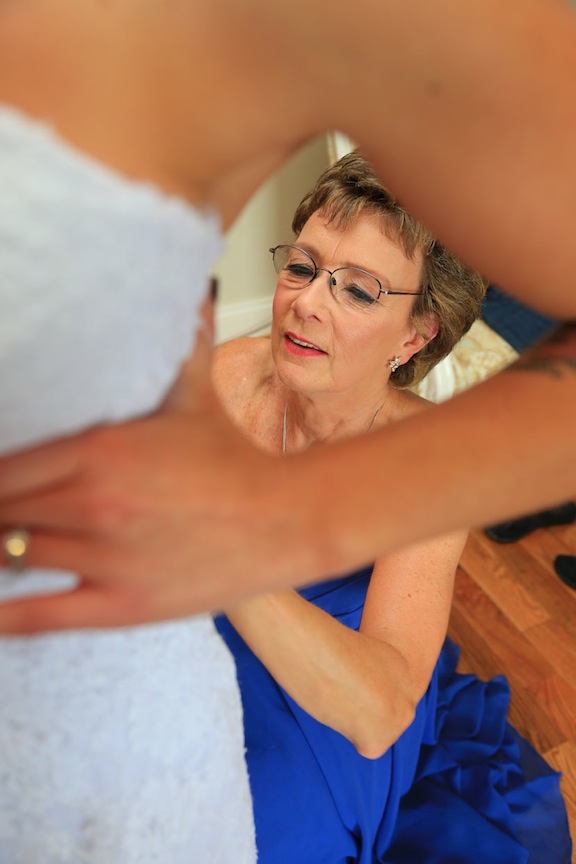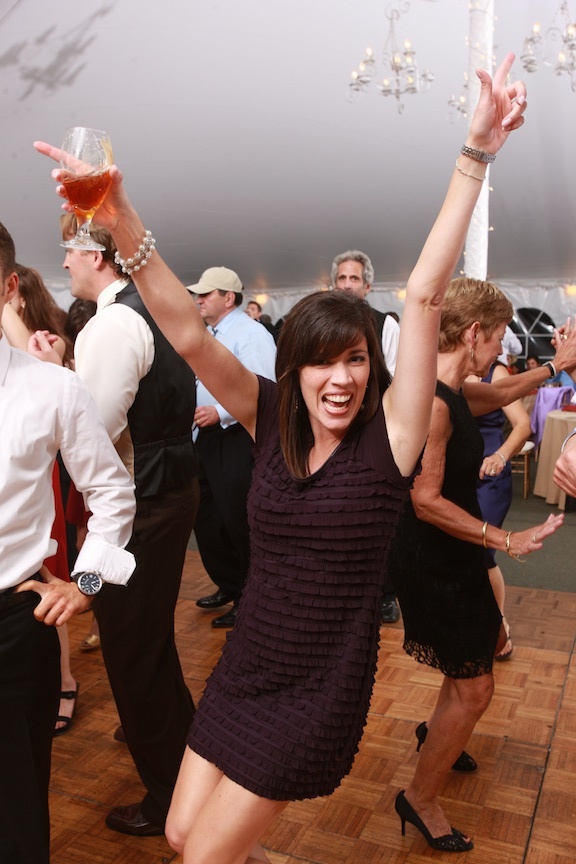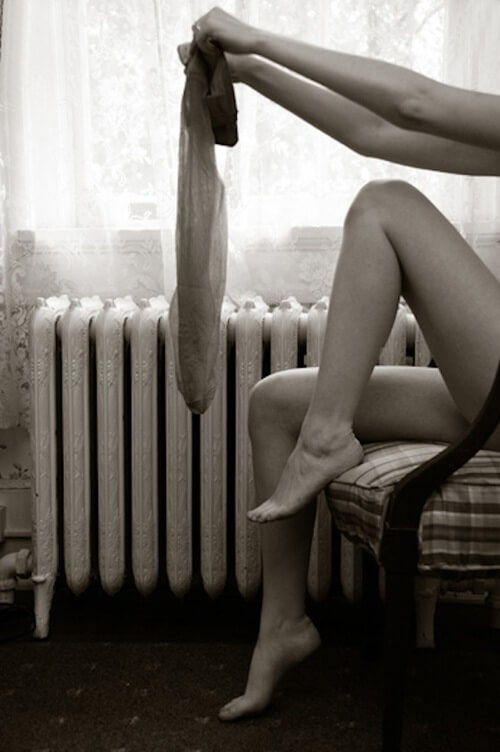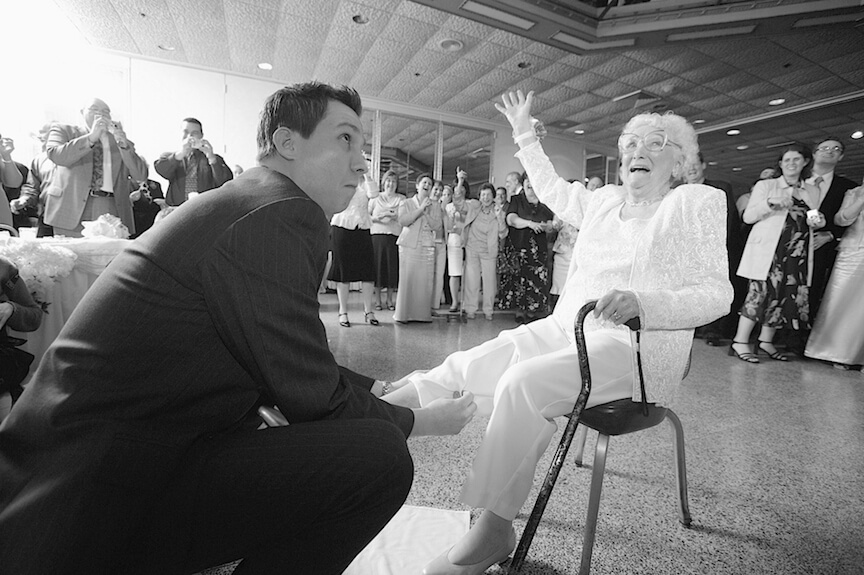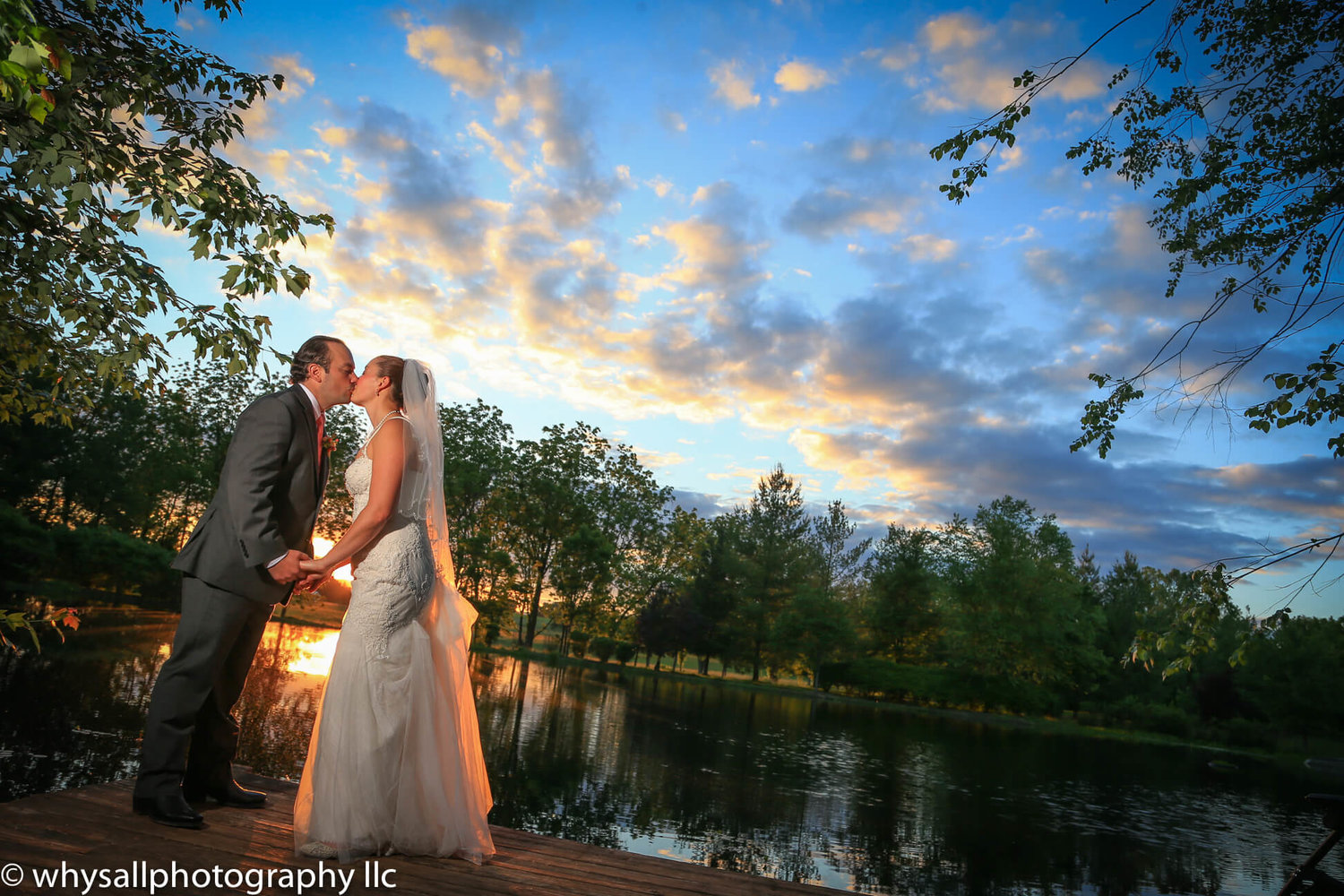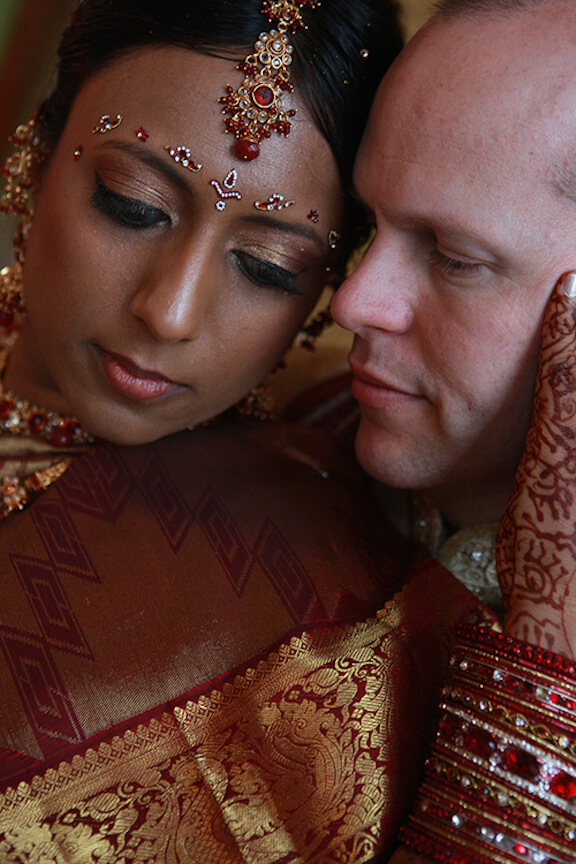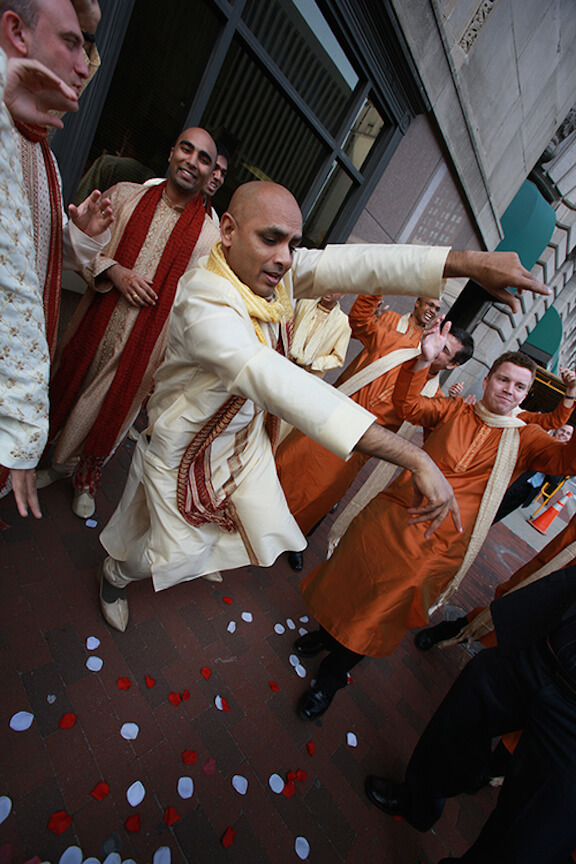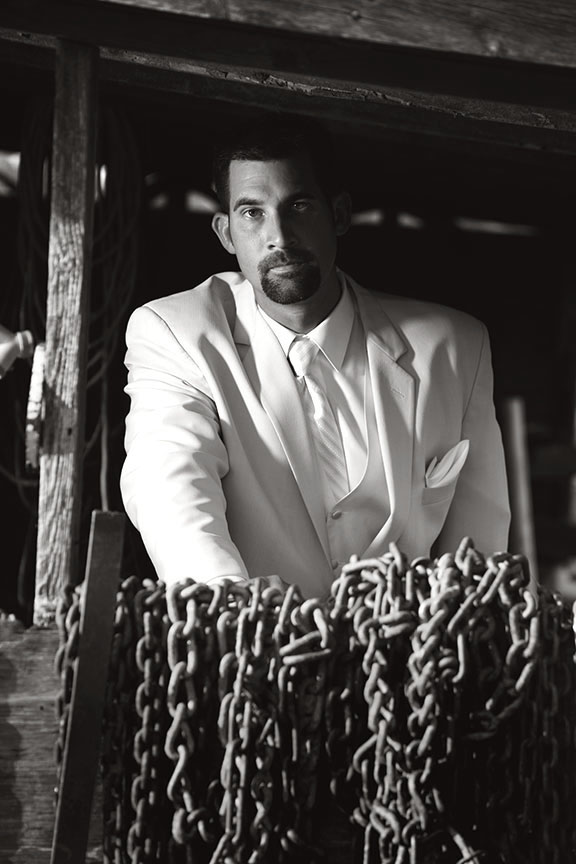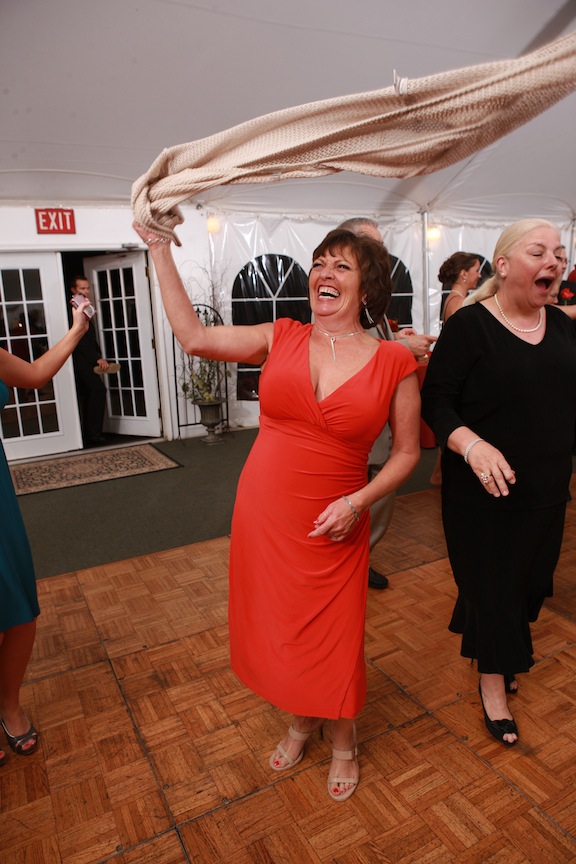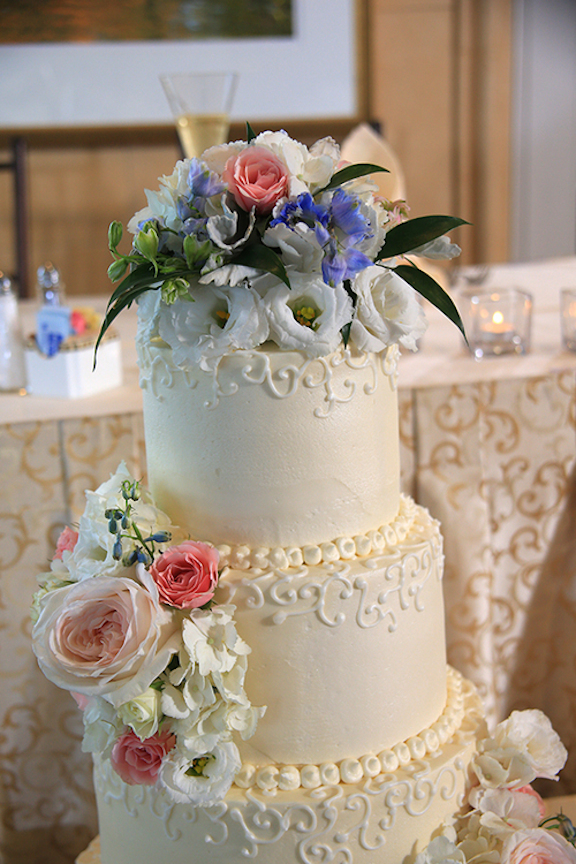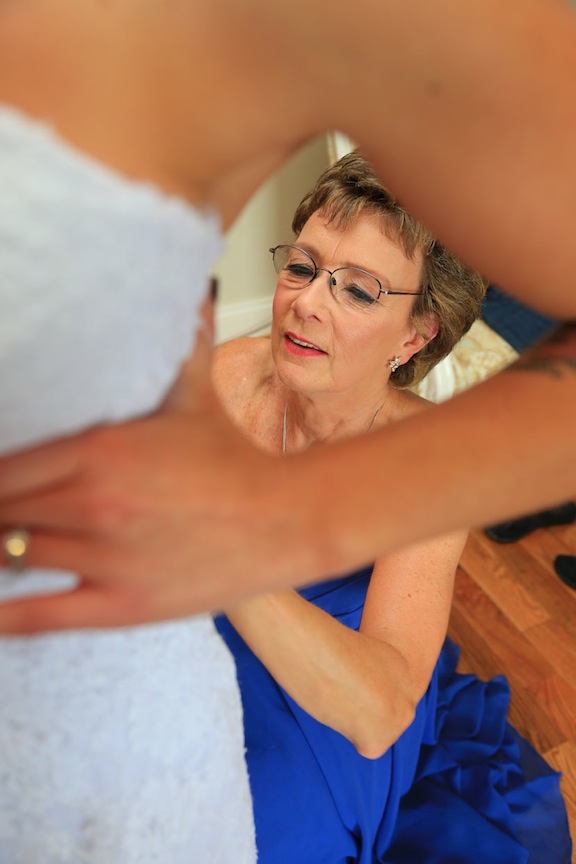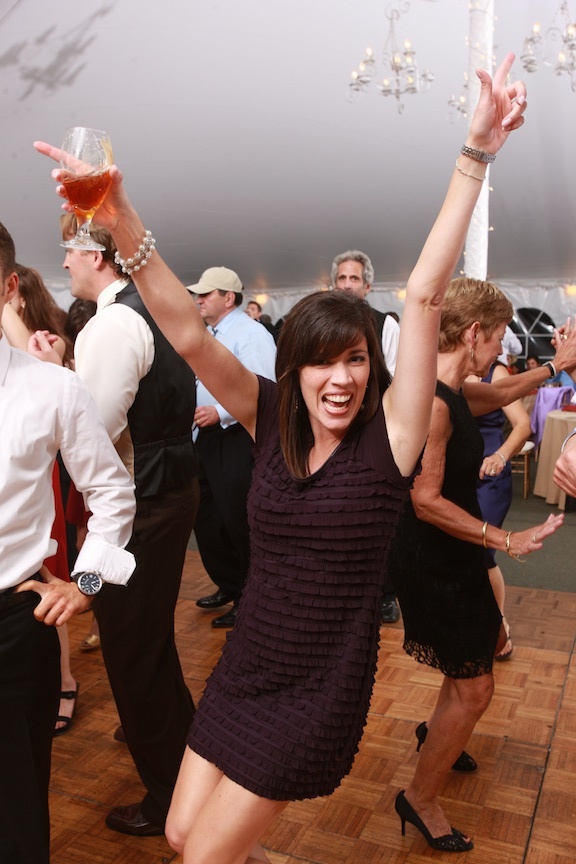 1. How Does Your Having Two Photographers Work On The Day of Our Wedding?
A. When we arrive to shoot your wedding, I meet with the bride, and her bridesmaids, and my assistant meets with the groom. My assistant gets all the groom photos done in both a photo journalistic style, and he or she gets some posed pictures. I shoot the bride getting ready, and all of her bridesmaids and family members. Some brides want their getting ready portraits at my photography studio, because they want an edgy, studio portrait session in their wedding dress. Others want them at the wedding venue, and some have done them at both my studio and the wedding venue. Regardless of where your getting ready pictures are taken, I use this time before the wedding ceremony to gather natural photos as your story unfolds to share your unique wedding day. Sometimes we shoot the bride and groom couple shots before the ceremony too, if time won't allow them after the wedding ceremony. Whether you feel you are attractive or average, my goal is to make you feel like your photos could be in a bridal wedding magazine. I do this by posing you in a flattering way, and by using professional lights to make you pop in the photograph. I also strive to capture the emotion of the day, to tell your unique story in a photo journalistic way.
2. I have allocated an hour for the posed family and wedding party photos. Have I allocated enough time?
A. I've been to a lot of weddings where the photographer makes everyone wait while he or she is getting all the posed pictures taken. I don't work like that. I take the posed group pictures of the bridal party and family members in 15-20 minutes and send the family and wedding party to the reception. How do I do that? When I get to the wedding venue, I walk around and look at all the possible places for a photograph. I note where the sun is now, and calculate where it will be after the wedding ceremony. So, by the time we are ready for posed portraits, I already have a place in mind to take them. It's just a matter of testing the composition, and testing the lighting (which my assistant is holding) and then we bang the posed portraits out. I always strive to find new and interesting places to take pictures. Once it is just the bride and groom and the photographers, we take a few romantic and photojournalistic photos of the two of them, for about 15 minutes. Then I send them into the wedding reception room. Whenever I see the sun move, change, or discover a new and interesting place to take a photograph, I pull the bride and groom aside, shoot for another 10-15 minutes, and send them back to the wedding venue again. I do this periodically through the night, gathering interesting photographs that showcase your unique story as the sunlight changes. I find it to be less intrusive, more fun, and we get more natural looking photographs at the end of your wedding.
3. How much do you cost and how do we pay you?
A. I have a wedding budget to fit you. From a wedding price of $1,000 to $5,000 you can hire me to shoot your day. It all depends on what your desires are. Some brides are only interested in capturing the wedding ceremony. Others want everything from the getting ready photos in the beginning to the end of the wedding reception. I typically require a 50% deposit to save your date, but I can save it for a small deposit, and I do accept monthly payment plans when necessary.
4. Why should I hire you to photograph my wedding over the competition?
A. We all have a photography style. I tend to focus on the couple, the emotions, and creating a photograph that is artistic and edgy with powerful lighting. I shoot my photographs in a photo journalistic style, capturing your unique wedding story as it unfolds. Some photographers focus on and shoot whatever is in style. The current style is to focus on pretty photographs of all the little details in bright sunlight, with the saturation dialed down for effect. That is what all the online wedding blogs are asking for. While I can provide that too, it is not my main focus. (To see my post on how to choose a wedding photographer, please click on the How to choose a wedding photographer link). It's okay that not all photographers are for everyone. I am definitely not just a traditional wedding photographer, and when you see my work you won't see any traditional posed photos as it's understood that I provide that too. It really just depends on what your primary goals are, and whether or not you like my photography style. It's perfectly fine to prefer only a traditional photographer. Just don't hire me expecting to get mainly traditional wedding photos, as I don't want you to be disappointed. Lastly, price is always a consideration, and I have never gouged brides just because it's called a wedding. (View my prices by clicking on wedding prices). Many photographers charge a premium for wedding photography, but if you ask them to shoot an event, it is much cheaper. I do not condone that, and I have never felt it was right to gouge my clients just because it is called a wedding. Finally, you need to meet me and decide if you like me. Getting to know one another is important, and I always reach out to my clients shortly before the wedding to meet for a drink. This allows us to get to know one another and helps me to make better pictures on your important wedding day.
5. I've got an emergency and I need to change my wedding date. How does that work?
A. It's unfortunate when you have an emergency. I had one client whose father died shortly after the wedding date was booked. I had a lot of empathy for them, and the wedding venue and I rearranged our schedules to work with them. Remember though, that once your date has been reserved, I turn away all future work inquired for that date. I had a client change dates two times, and on the third date change I had to let them know this was the final time. I will always strive to work with you, but there does come a point where I cannot continue to turn away future work.
6. What end product do we get and how many photos do we get?
A. You get all the finished full sized pictures on a DVD with joint copyright. That means you can upload them online, print them anywhere, and submit them to wedding magazines or online wedding blogs. You are not beholden to me to buy prints, although I will sell you prints if you want them. The full sized images are high resolution, so you can submit them to show in a hard copy bridal or wedding magazine if you choose to. As each wedding size, ceremony, and length of time is different, there is no guarantee of an exact number of images. Please remember that quantity is not quality. If I take a photo of the bride and groom kissing in a vineyard, and give you 15 images of that shot, plus another 15 of you cutting the cake to pad the wedding to meet some arbitrary goal, the creativity is compromised, and all you end up with is a ton of pictures when you will only love a few. Most of my clients absolutely fall in love with about 50 photos, and those are the ones you look at over and over again. A typical wedding can have between 400-900 images depending on many variables.
7. How many hours do I really need?
My most popular wedding photography package is the 8 hour package. But, really it all depends on what YOU want to capture. I offer different packages because a wedding is not one size fits all. Some couples are on a tight budget, and feel that only the wedding ceremony and a few couples photos are important to them. Others want everything captured from the beginning to the end. And many just want the ceremony and dancing photos. So it really boils down to what you want to capture, and what your budget is. I have examples of 3 hour weddings, 8 hour weddings, and 6 hour weddings in my galleries. This may help you decide. Liz + Avery was a 3 hour wedding. The intimate wedding at home was a 6 hour wedding. Most of the others are 8 hour weddings.
8. Do you offer engagement sessions?
A. Yes I do. Some couples want engagement photos to test the waters to see if we are a match. Others use them for the save the date cards or as a guest book signing photo with a large over sized mat. Then they frame it and hang it in their house as art to celebrate their new life together. Whatever your reasons for choosing an engagement session, we will go to several locations for several hours to capture your unique story and your personalities. All engagement sessions come with two photographers to get professional lighting for your portrait session. All wedding clients get engagement sessions at a reduced price.
9. What areas do you serve your wedding photography?
A. I have served the Washington DC Metropolitan area for over 20 years. This includes Maryland, Northern Virginia, and Washington, D.C.
10. Do you shoot more than one wedding per day?
A. Absolutely not. When you reserve your wedding date your day is mine regardless of the package chosen.
11. When will we get our wedding photos?
A. Because I strive to get them right in the camera when they are shot which decreases the need to use photoshop, I usually get your photos to you within two weeks. Some clients have received their photos in just one week.
I hope that my FAQ have given you a little insight into how I work, and what your photography experience should be like on your wedding day.

Through his wedding photography, Steve provides each couple with a beautiful documentary of their very special day. Using a photo journalistic approach, Steve captures the intimate moments throughout the day along with the personality of the couple and their guests, to provide a rich pictorial and a life-long memory of their wedding day. Every wedding comes with two photographers, to capture the event from two unique perspectives.
If you have questions about how far I will travel, what I charge, or what your copy right use of my photos will be please call me at (240) 793 - 6193 and I will be happy to go over your concerns. Or you can email me.